MONDAY – WELCOME TO TUSCANY
Overnight: 5 ★ Boutique Hotel
Your private Transfer will be waiting for you, in Pisa or Florence airport and drive you direct to our Hotel. Enjoy a relaxing afternoon in the Hotel Pool area, or walk around our amazing Tuscany estate.
Welcome Dinner at the hotel.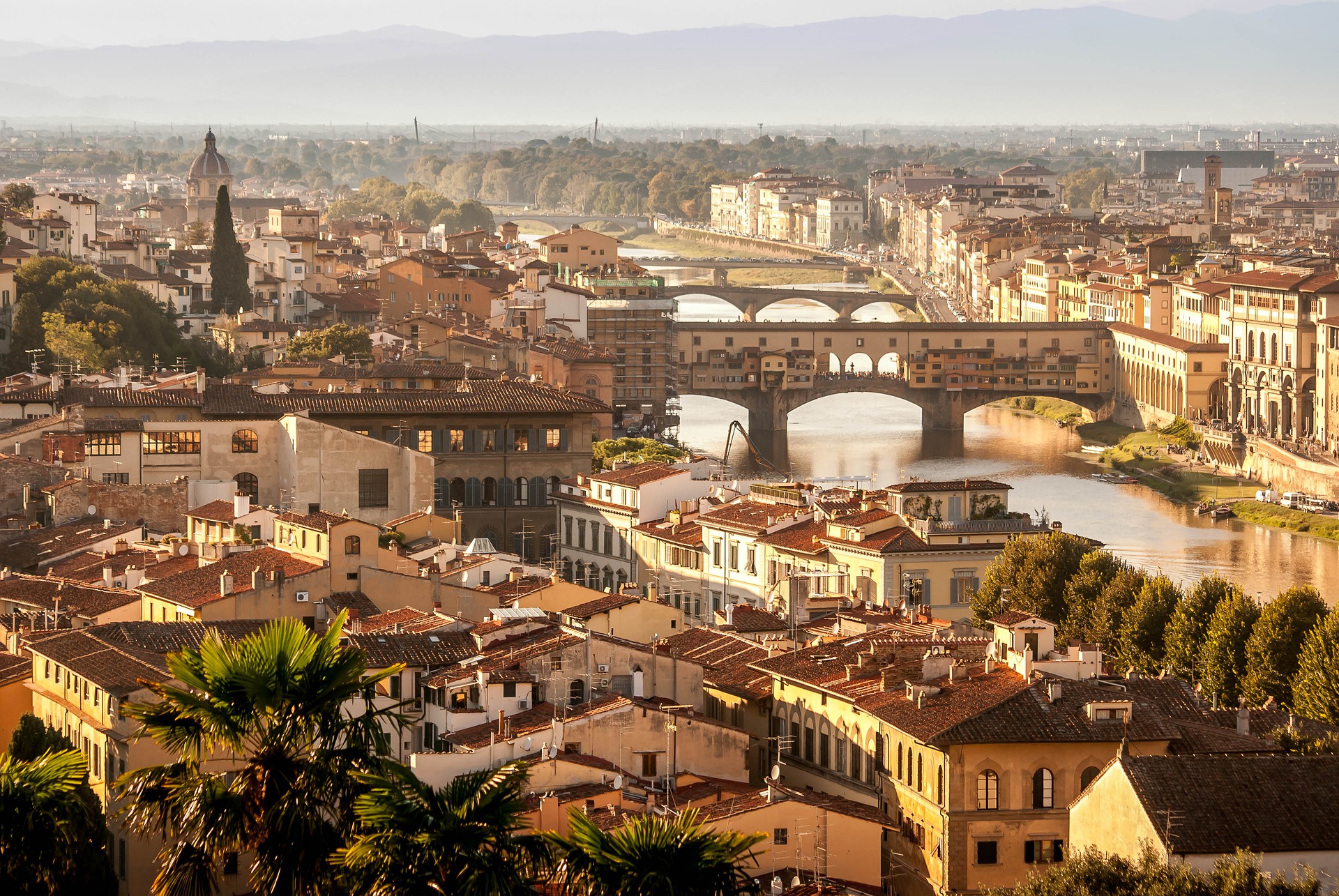 TUESDAY – FULL DAY IN FLORENCE
Overnight: 5 ★ Boutique Hotel
Florence is a great open-air museum for anyone who loves history and culture. This Tuscan Capital  is full of interesting museums, piazzas, churches, statues and Renaissance art and it has more to offer than just the Ponte Vecchio, the Duomo or Palazzo Vecchio. We will have a full day guided visit in this beautiful city, including a visit to the famous *Uffizi Gallery. Then some free time in the afternoon for Shopping or just strolling around in the beautiful streets and even enjoying a cup of Italian Coffee.
Back to our Hotel for Dinner.
WEDNESDAY – SIENA, WINERY AND SAN GIMIGNANO
Overnight: 5 ★ Boutique Hotel
Our day will start in the beautiful Medieval city of Siena, one of the most attractive cities in Italy thanks to the excellent combination of art, history and the unique natural landscape that surrounds it. We will have a guided tour of the main attractions of the city including the charming Siena Synagogue.
A visit to a Kosher winery will follow including our Picnic lunch.
In the Afternoon we will visit the famous village of San Gimignano. "Manhattan of the Middle Ages" and "The City of a Thousand Towers", thanks to its tall towers of stone. The most enjoyable adventure in this magical town is to lose yourself in the cobbled streets of its historic centre, a World Heritage Site. We will guide you through the city's main attractions and also let you wander around.
Dinner in our Hotel.
THURSDAY – COOKING MASTER CLASS AND PISA
Overnight: 5 ★ Boutique Hotel
This morning we will roll up our sleeves, wear our aprons and embark on a hands-on culinary journey. We will have our master chef that will guide us, teach us and work with us. We will prepare a mouth watering Lunch that we will all enjoy tasting together.
Afternoon we will visit Pisa, a fantastic city that offers a great deal more sites than just it's legendary leaning tower. We will visit the historic Centre of the city as well as the Synagogue and meet some of the community members.
Dinner back at our Hotel.
FRIDAY - VINTAGE CAR SELF DRIVING IN THE MAGICAL TUSCANY MEDIEVAL VILLAGES & LANDSCAPE
Overnight: 5 ★ Boutique Hotel
Travel back in time by sitting behind the wheel of a vintage Fiat 500.
We will drive through the countryside of Lucca arriving to our first stop the village of Sant'Andrea di Compito, known as the village of the Camellias. After a short stop at the most famous "Garden of the Camellias" we will continue to Montecarlo, a picturesque medieval village beautifully preserved. This beautiful village is the scene of culture, history and a very interesting food and wine tradition! We will enjoy our picnic lunch in front of the beautiful Lake Gherardesca.
Back to the hotel for Shabbat preparation, candle lighting and Kabbalat Shabbat.
SHABBAT - HOTEL AND SURROUNDING
Overnight: 5 ★ Boutique Hotel
Mezonot breakfast before Shachrit followed by Kidush. After our Buffet Shabbat lunch we will have time to relax, sitting next to our beautiful pool and/or take a walk in our amazing estate.
After Havdala, Dinner and entertainment in our hotel.
SUNDAY - LUCCA AND VILLAGE OF BARGA
Overnight: 5 ★ Boutique Hotel
The small town of Lucca is considered to be one of the most beautiful in Tuscany.
A guided tour walk through the historic old town will reveal many beautiful attractions, picturesque alleys and charming squares. We will visit the  Torre Guinigi, the famous tower with the trees on top and you will have a chance to walk or Bicycle ride the 4 km long city wall, one of the best preserved in Europe. Our afternoon visit will be to Barga village, the drive to Barga will help us understand the beauty and magic of the Tuscany region. We will visit the famous Devil's bridge, and drive up to this medieval mountain top village where time has stood still for hundreds of years. We will arrive at the top of the village and enjoy a panoramic view.
Gala Dinner in our Hotel.
MONDAY - TIME TO SAY GOODBYES
After a great Breakfast, your transfer to Pisa or Florence Airport.
BUON VIAGGIO