Day 1: Monday, December 5 Maui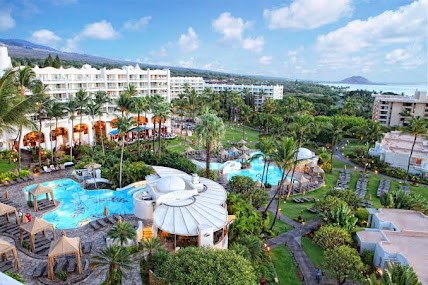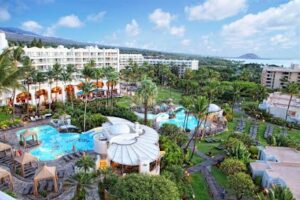 Arrival Day: Maui Kahului Airport (OGG) Transfer to the Stunning 5-star Fairmont Kea Lani Hotel Resort, Wailea for 3 nights
We will be arriving on the beautiful island of Maui, and staying at the five-star Fairmont hotel in the fashionable Wailea area on South Maui. The hotel features several pools, quiet, secluded beach's and lagoons, and a wide assortment of amenities, as well as stunning views of the Pacific Ocean. After check in, relax and refresh we will enjoy a Welcome Dinner in the banquet room at the Fairmont Kea Lani Hotel Resort, Wailea
Day 2: Tuesday December 6  Maui Coast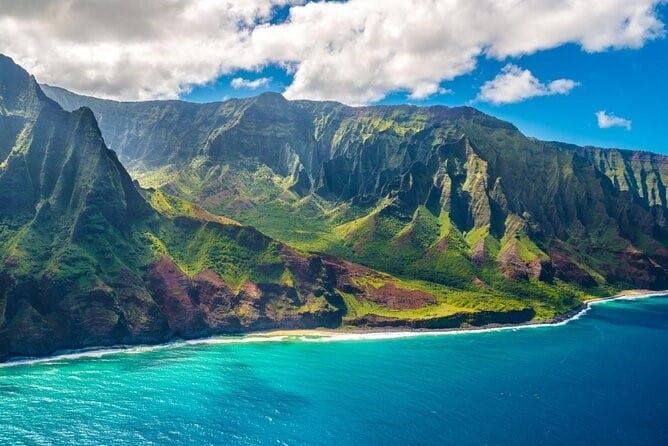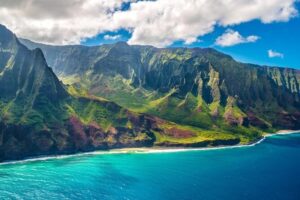 Our two-day tour of Maui will begin with a morning stroll upon the renowned Wailea Coastal walk, past stunning 5-star hotels, glorious ocean views, and magnificent landscaping and scenery. We will then go up the coast to the old colonial capital of Lahaina, which is the shopping mecca of Maui. We then stop for a beachfront lunch, and kosher ice cream. We then enjoy a submarine tour of the reef off of Maui to see sunken ships and spectacular views of exotic tropical fish and sharks. We next visit the wild, rugged North Coast, which features breathtaking scenery and the famous Maui blowhole, that can be hiked to on a short excursion down to the coast. We head to a private traditional Hawaiian Dinner at the premises of Maui Chabad and enjoy a unique Hawaiian Luau show.
Day 3: Wednesday, December 7 Maui Upcountry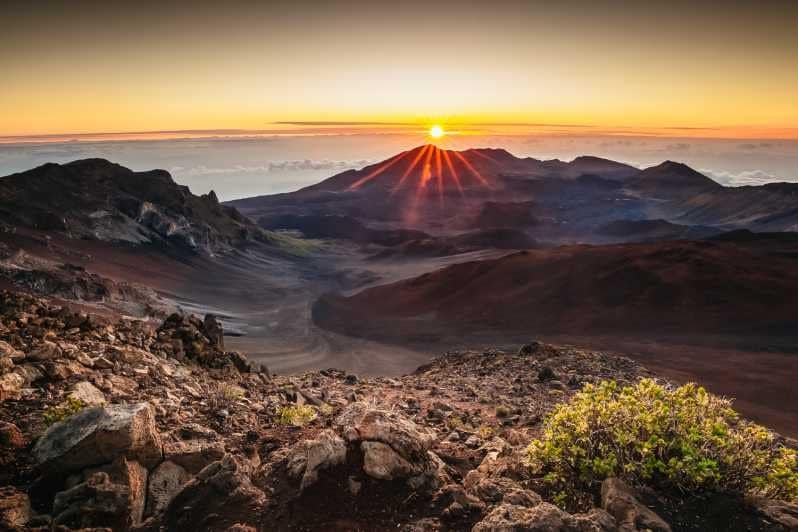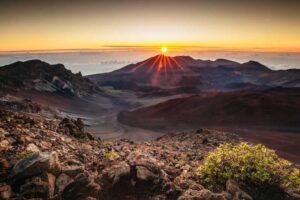 Today we start our tour at the secluded Makena Beach, to stroll and observe the sparkling water and beautiful surroundings, followed by a haunting visit to the Lava Fields, at the southern tip of the island. We then continue with an exciting trip up to an extinct volcano, Mt Haleakala, in the Upcountry area of Maui, a world away from the coastal region. This other-worldly landscape is an incredible experience where we will actually drive to the summit and look down into the caldera and surrounding areas. For the adventurous track we will be offering a dramatic Maui road bike tour down the Mountain as an option. We then head for our lunch break combined with a special tour of the animals and flora of Kosher Maui farm and hear their story. We will then go to the Makawao Artist Colony, where we will visit a wide array of art and glass galleries. We then head back for our elaborate dinner at the premises of Maui Chabad
Day 4: Thursday, December 8 Honolulu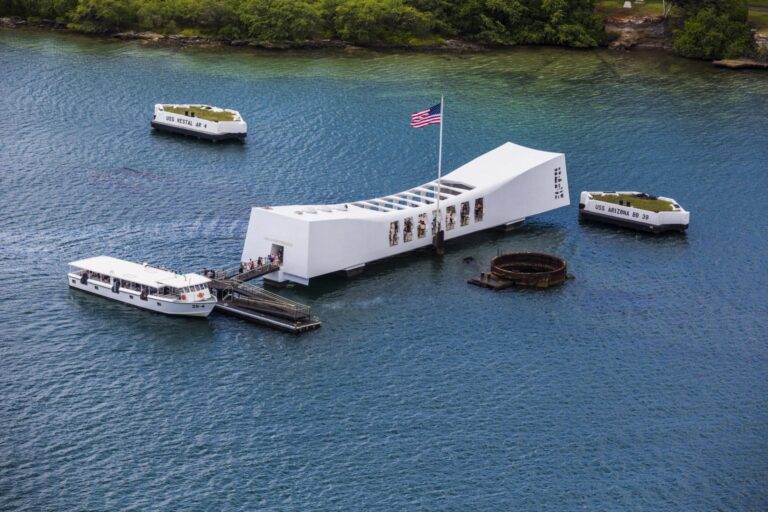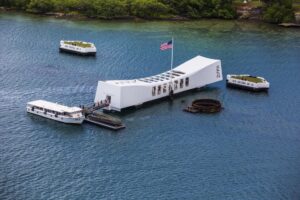 Stay at the Magnificent 5-star Four Seasons Resort Oahu at Ko Olina for 3 nights,
This morning we take a 30min 9.20AM Southwest flight from Kahului (OGG) to Honolulu (HNL) Ohau, where we will be staying at the magnificent 5-star Four Seasons Ko Alani Hotel Resort, on the quieter western shore of Oahu. Secluded beaches and lagoons, stunning ocean views, multiple swimming pools, sleek, contemporary accommodations, and first rate amenities will make this a stay to remember.
We will first pay tribute to the American servicemen who died at Pearl Harbor during World War II at the sobering USS Arizona memorial. From there, we will get a tour of Honolulu, Hawaii's state capital, and the renowned Waikiki area and see some of the city's most beautiful hotels and buildings including the Iolani Royal Palace. We then continue with either free time at the unique, beautifully landscaped Ala Moana outdoor shopping center, or alternatively, a visit to the exotic Honolulu Zoo. At 4.30PM we will drive to to Hawaii's iconic symbol, Diamond Head, which we will see unforgettable sunset views of the island and Honolulu. Private Dinner at Waikiki's only Kosher Restaurant.
Day 5: Friday, December 9 Tour of Oahu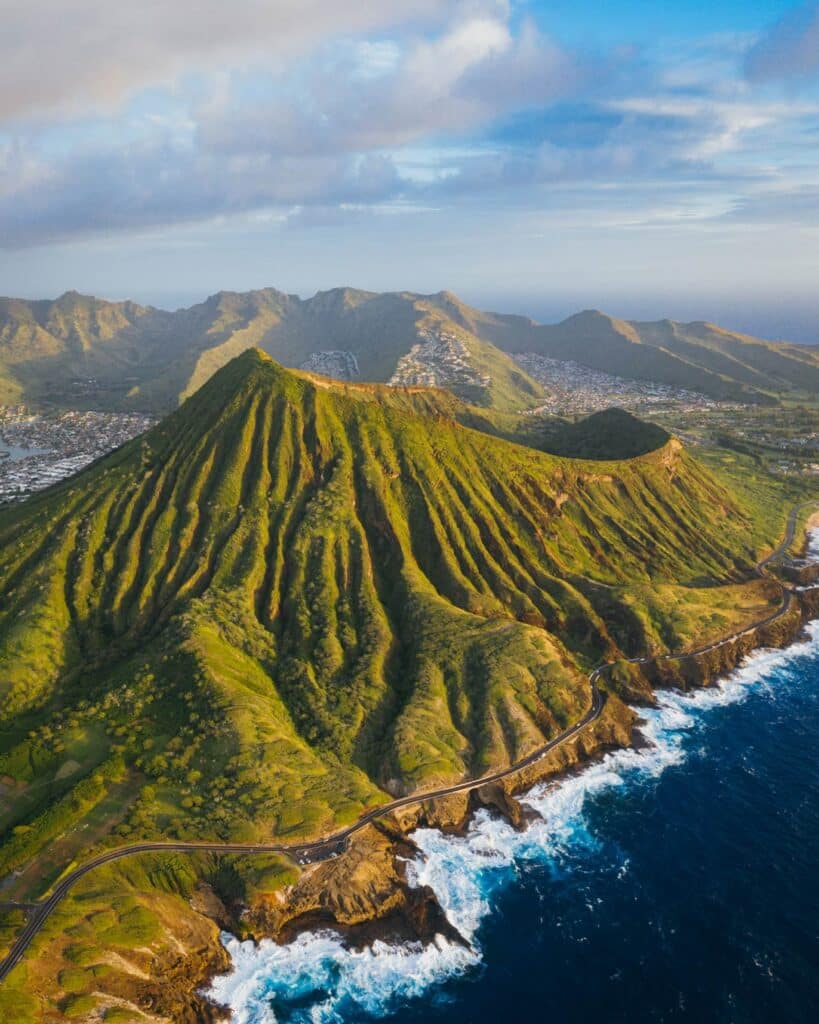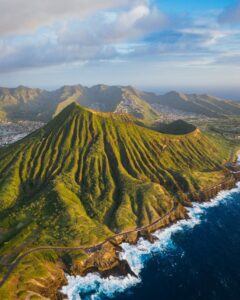 We start our second day in Oahu with a visit to the world famous Dole Plantation, where we will enjoy a host of enjoyable activities, and see a real working pineapple farm. We then drive through the dramatic Oahu mountains via the H3 highway, one of the most expensive and dramatically beautiful highways in the world and visit the Ho'Omaluhi Botanical Gardens for a lunch stop. We will then take a scenic drive  where we will see a breathtaking and dramatic view of Oahu's eastern shore as we head back to the hotel. Time for relaxation and preparation for Shabbos
Day 6: Shabbos, December 10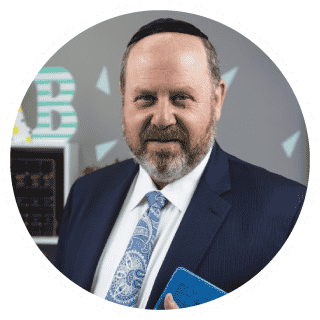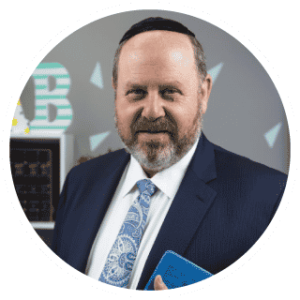 Shabbos will be an unforgettable experience at the magical 5-star Four Seasons Ko Alani Hotel Resort. Beautiful venues will host sumptuous Shabbos meals, uplifting davening, fascinating lectures by Rabbi David Fohrman, and a beautiful afternoon tiyul to the surrounding grounds and coastal area.
Day 7: Sunday, December 11 Kauai 
Stay at the Beautiful 5-star Royal Sonesta Kauai Resort for 2 nights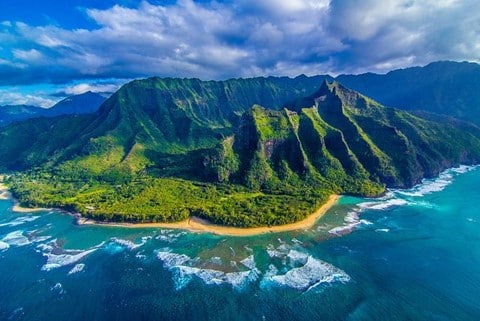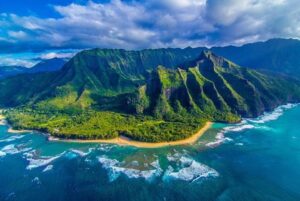 This morning we take a 30 min 9:50AM flight from Honolulu (HNL) to Lihue (LIH) the most magical part of Hawaii, Kauai, the Garden Isle, where we will be staying at the spectacular oceanfront 5-star Royal Sonesta Kauai Resort. We will head to Old Koloa Town via the Tree Tunnel and enjoy some free time to explore the historic town and souvenier shopping. We then experience a memorable sunset Catamaran ride to the world famous Na Pali coast, widely regarded as the most magnificent coastline on the planet. Dinner will be in the Royal Sonesta Kauai Resort Banquet Room.
Day 8, Monday, December 12 Kauai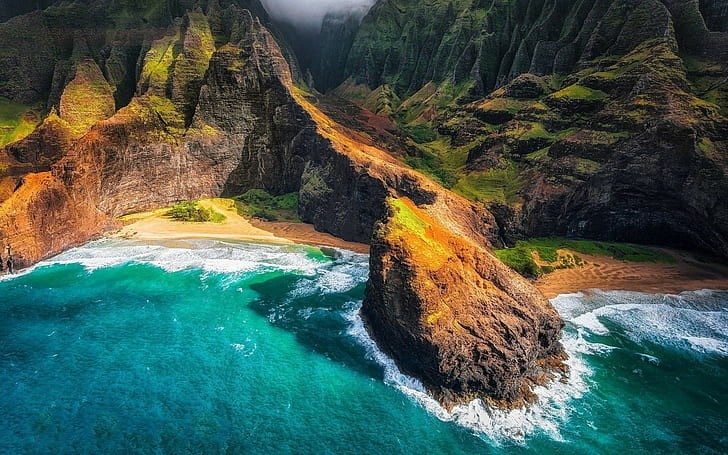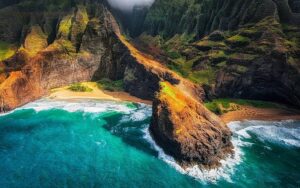 Our second day on Kauai will feature a visit to the Kauai museum for a fascinating look at the history of the island, as well as a trip to Waimea falls. Optional helicopter tours of the island will also be available, which promise breathtaking aerial views of Na Pali Coast, as well as the stunning scenery of the island's interior. We will then travel to the strikingly beautiful Waimea canyon, and then take a stroll or adventourous hike in the Pihea Trail through a magical rain forest. Head back to hotel for Dinner
Day 9: Tuesday, December 13 Hilo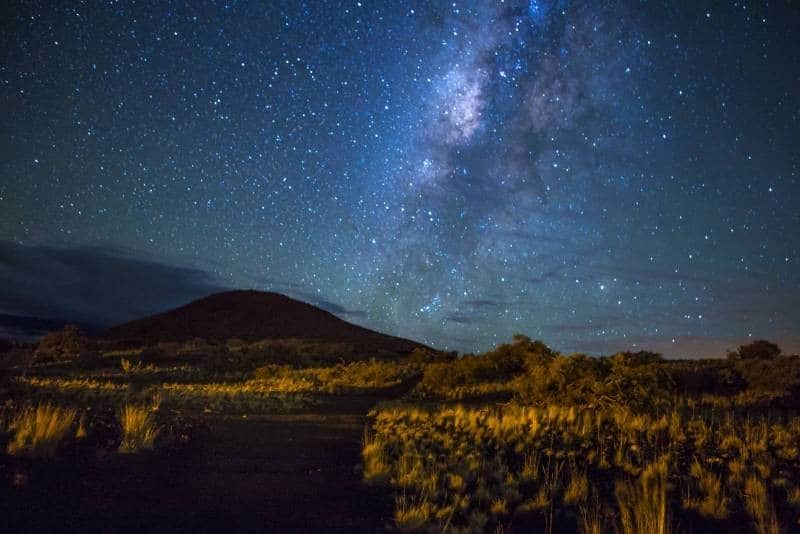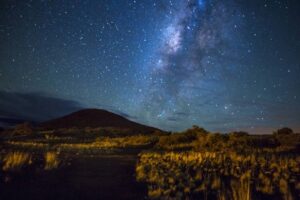 Breakfast, Check Out and 9.30AM Airport Transfer 
2 NIGHT EXTENSION TO HILO / THE BIG ISLAND
Stay at the Grand Naniloa Hotel Hilo for 2 nights
After Breakfast and Check out, we board our 11.20AM flight from Lihue (LIH) to Hilo Intl (ITO) via Honolulu (HNL). Upon arriving to Hilo, the capital of Hawaii, the "Big Island", we visit Hilo's spectacular Rainbow Falls. Then we drive to the 13,800ft Mauna Kea volcano, where we will see an unbelievably beautiful sunset in the sky, after which we will have a star galaxy tour in one of the most remote stargazing locations in the world. We then head to our hotel for check in and dinner
Day 10: Wednesday, Dec 14 Hilo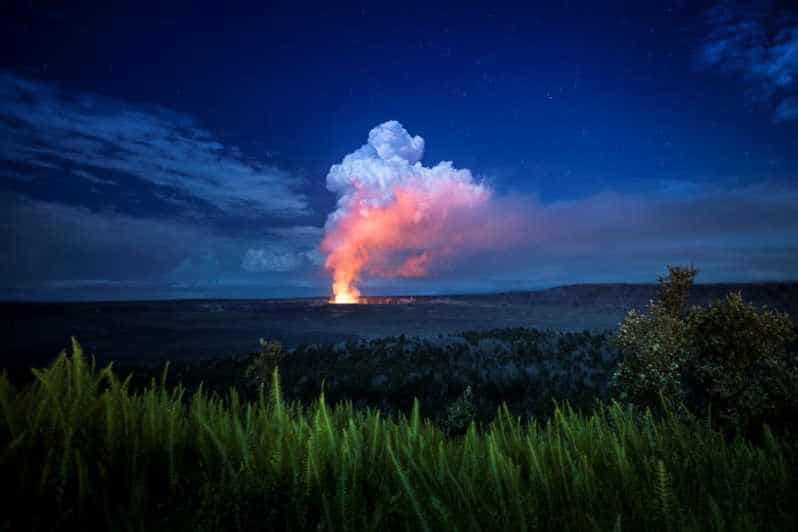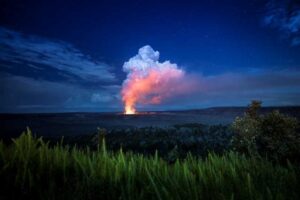 The final day of the tour will feature an unforgettable visit to Lili'Uokalani Park,  a beautiful Japanese garden park and the extraordinary Banyan Circle next to our hotel, the Grand Naniloa Hotel Hilo. From there, we visit areas that were devastated by the Mount Kilauea eruption  of 2020, with lava flows, destroyed roads, and the haunting Isaac Hale Beach. This area was transformed by the volcano to a black sand beach surrounded by 10 foot high lava walls. We will enjoy the therapeutic waters of the hot and warm mineral water pools that were created there by the eruption, as well as the spectacular ocean cliffs in nearby Mackenzie State Park. We will then end our tour with an unforgettable trip to Volcano National Park, where we will have an afternoon tour of Mt Kilauea, finishing off with a nighttime viewing of the fiery activity of the volcano, glowing bright orange and red in the clear, dark Hawaiian sky, an experience no one will ever forget. We head to the hotel for farewell dinner.
Day 11 - Thursday, December 15
Breakfast followed Check out and Airport Transfer to Hilo Intl (ITO) for your Departure flights home