Touring Date
16 Aug 2021 &nbsp-&nbsp25 Aug 2021
General
Provence, established by the Romans as "Provincia Romana", and dotted with the remains of amphitheatres and arenas, an aqueduct and the remains of the Roman towns of St-Rémy-de-Provence and Vaison-la-Romaine, is bordered on the west by the River Rhone, and on the south by the famous Côte d'Azur (the "Blue Coast" of the Mediterranean Sea), the playground of the rich and famous. The sound of its very name conjures up romance, with its signature lavender and sunflower fields blending with vineyards and ancient olive trees to offer the visitor the very same vision in the spectacular natural light that inspired such Impressionists as Van Gogh and Cezanne to create their immortal pictorial renderings. The nature of the area is deeply sensual, allowing its beauty and pleasures to be savoured by all the senses in the colourful Provençal markets.
For adventure lovers, there is canoeing, as well as trekking through rocks abundant with vegetation. The area's picture postcard hilltop villages contrast happily with their fishing counterparts, and the mythical port city of Marseilles, the largest in the area, is a unique meeting point of East and West. The towns of Arles, Aix-en-Provence and Avignon are cultural glories, chockfull of historical architectural treasures. The region of Comtat Venaissin, became papal territory in 1274 and was a refuge for Jews until the French Revolution. Provence has always been a shelter and a welcoming land for Jewish communities. Their presence in the south of France goes back to the beginning of Roman Gaul. Following the fall of Masada in 73 CE, Provence became a haven for Jewish communities, whose presence dates to the early days of Roman Gaul. These communities broadened the cultural life of the area, particularly in the fields of science, medicine, mysticism, philosophy. Jews also played an important economic role in the development of technologies and in the spread of merchandise, ideas, and the arts, with a focus on music.
The rabbis of Province became known as "Chachamei Provence", or The Wise Men of Provence. Perhaps the best known scholar associated with the region is Rashi (1040-1105), whose name is an acronym for Rabbi Shlomo Itzhaki. He invented his own alphabet for use in his commentaries, and became famous for being able to clarify the basic meaning of texts. His commentary on the Talmud has been printed in every copy of the Babylonian Talmud since the early 16th century. Although in the Middle Ages entire communities were banished from the kingdom, a region called "Comtat Venaissin", property of Pope, became a shelter for Jews until the French Revolution. Since it belonged to Pope Gregory X, they were known as "the Pope's Jews" The area was left to the pope by Count Alphonse of Poitiers in 1271 and officially became papal territory in 1274.
French cuisine has become famous throughout the world with a reputation for finesse and flavour, and you can find French restaurants pretty much on every continent. However nothing beats the diversity and originality of dishes in the country where it all started within France, there are many regions with different specialities and various local ingredients. The culinary culture of Provence in southern France is very distinct compared to the north and central France, thanks to a mild climate that allows its inhabitants to enjoy fresh fish, meats, fruits and local vegetables throughout the year. The influence of other countries around the Mediterranean sea are also evident, the culinary possibilities in Provence are endless. Perhaps the most famous traditional dish is the Bouillabaisse the savory fish soup or stew that's featured in many provincial recipes. Olives are an indispensable component of the popular tapenade in which you find them finely chopped and mixed with capers, anchovies and olive oil tapenade can be used either as a spread or a condiment and no provincial meal is complete without it. Together with herbs such as lavender, basil, rosemary and thyme you will see olive and lemon trees in gardens across Provence. A meal which makes good use of fresh produce is the hearty soup au pistou, consisting of various summer vegetables, beans, pasta and pistou a French version of the Italian pesto, it is sometimes topped with some grated cheese and always thoroughly enjoyed. 
Full Itinerary
MONDAY, AUGUST 3, ARRIVAL TO MARSEILLE
Overnight: 5 ★ Hotel Intercontinental, Marseille
Welcome to Marseille! After meeting at Marseille airport, we will have a beautiful kosher French lunch in one of the famous Kosher restaurants in the city. We will then make our way to the Grand Synagogue of Marseille where we will learn about the Jews of this historic community. Our experienced guide will now take us on a panoramic tour of the city to give us an overall experience of Marseille. In the early afternoon we will check-in into our lavish Hotel and get ready for our Gala welcome Dinner.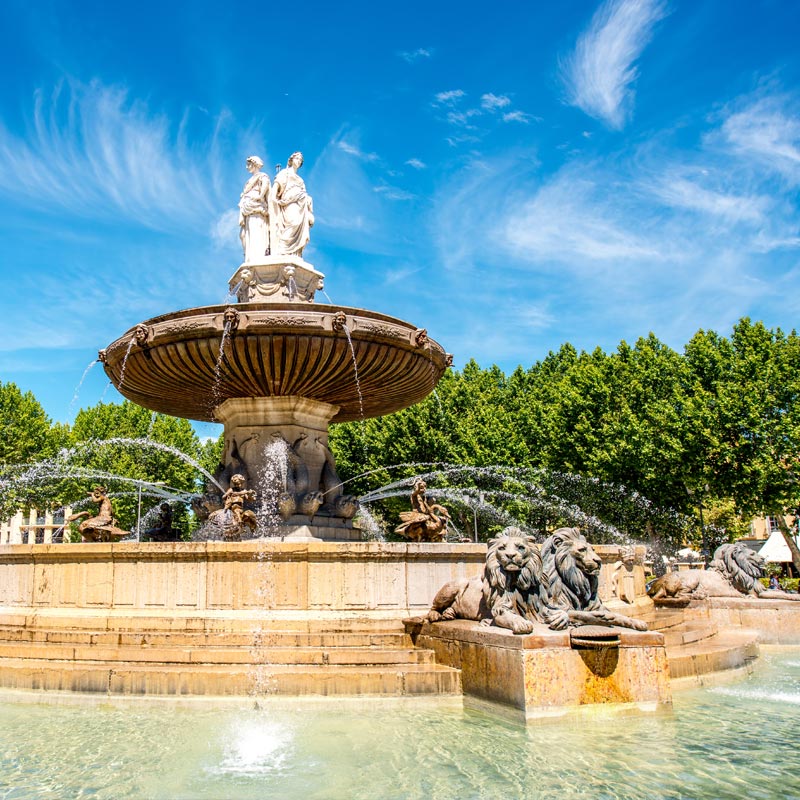 TUESDAY, AUGUST 4,  AIX EN PROVENCE
Overnight: 5 ★ Hotel Intercontinental, Marseille
Following a wonderful French Breakfast overlooking the Marina, we will drive to Aix en Provence, the town of water and art. Aix is a small, affluent, and classically Provencal town; famous for being home to Paul Cezanne, the 19th century Post-Impressionist painter who inspired a new and radically different world of art in the 20th century. Although very small, Aix is charming with narrow streets lined with 17th century buildings, paved plazas, and tempting stores.
The first reference to the presence of Jews in Aix-en-Provence dates from about 1283. We will have a chance to walk around a real Provencal Market and enjoy a magical Provence Atmosphere. We will be back at our hotel for Dinner.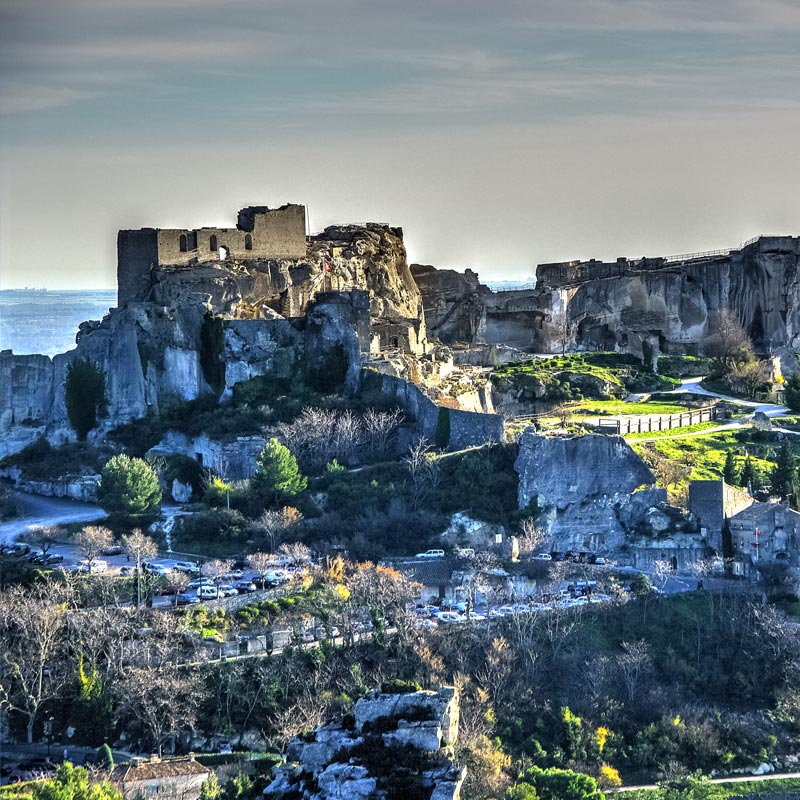 WEDNESDAY, AUGUST 5, SAINT REMY AND LES BAUX DE
PROVENCE
Overnight: 5 ★ Hotel Intercontinental, Marseille
Today we spend our morning in Saint Rémy de Provence. This is Vincent Van Gogh territory; he produced over 150 paintings of the surrounding countryside. As it is Wednesday, we cannot miss the local farmers market, renowned for the quality and freshness of the produce and a real culinary experience. We will visit an olive oil mill and discover the art of oil extraction before reaching Les Baux de Provence. This village is situated in the Alpilles Mountains offering wonderful views across the plains of Provence. And then a real treat as we uncover the secluded Kosher winery of David where we will meet the owner Frederique. He will give us a unique insight into Kosher wines, and of course we will taste his wines accompanied by local cheeses. With our bellies full and a little light-headed a memorable day draws to a close.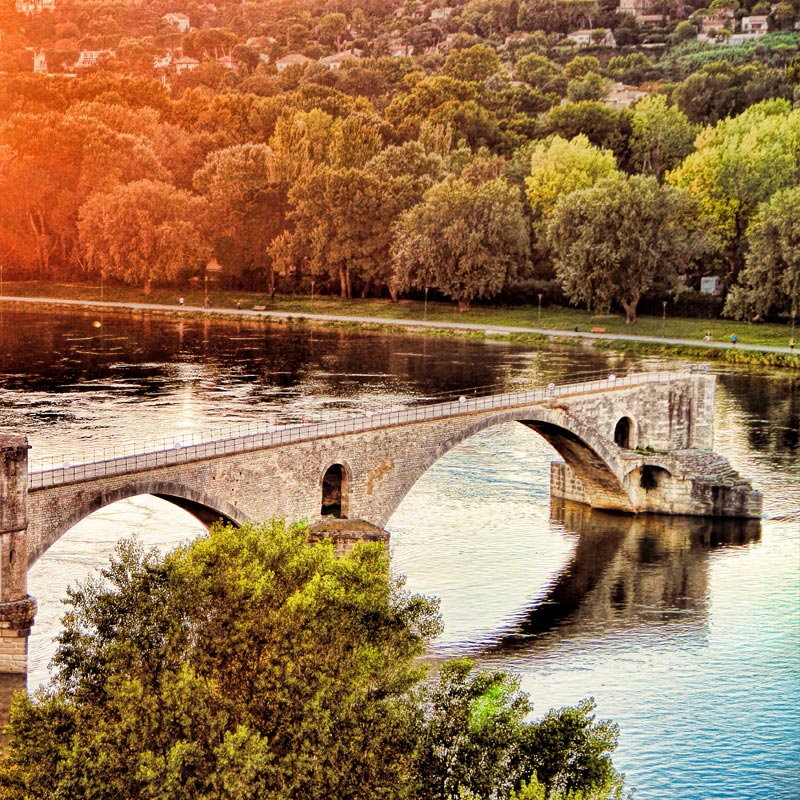 THURSDAY, AUGUST 6, CAVILLON, CARPENTRA, AVIGNON
Overnight: 5 ★ Hotel Intercontinental, Marseille
Today we will feed our spiritual sides visiting the most remarkable synagogues in Provence. The first, the Cavaillon Synagogue, was built in 1774 and is home to a Judeo-Comtadin Museum. The second Synagogue we visit is in Carpentras, built in 1367 and the oldest active synagogue in France being a very visited Jewish Heritage site. In the 12th century Carpentras was known for the Jewish scholars and doctors who lived in this picturesque village. We will also visit the town of Avignon famous for its bridges on the river Rhone, the Pope's Palace, and the petite Jewish community with its beautiful synagogue. In the 14th Century France expelled all the Jews, but the Pope offered refuge in Provence. Consequently the Jews of Provence became known as the "Pope's Jews" and there they lived in relative freedom, enjoying the Pope's protection.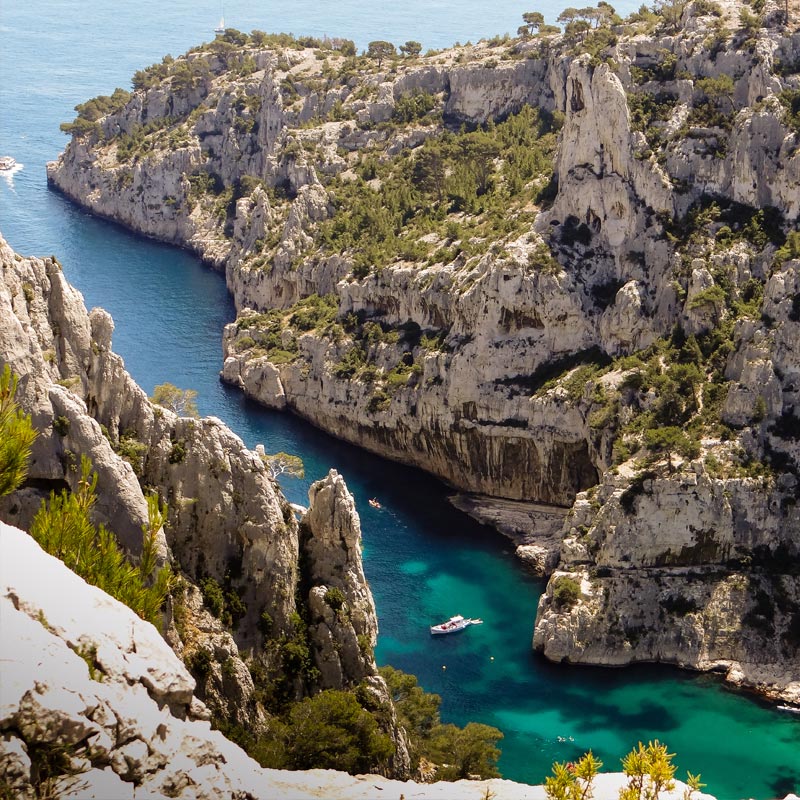 FRIDAY, AUGUST 7, CASSIS
Overnight: 5 ★ Hotel Intercontinental, Marseille
Our day begins with a visit to Cassis, a little gem of a fishing village, we will explore by boat the Massif des Calanques, otherwise known as the French fjords before returning to Marseille where you will have some free time for shopping before Shabbat Preparations. Kabbalat Shabbat at the Grand Synagogue of Marseilles followed by dinner in our hotel.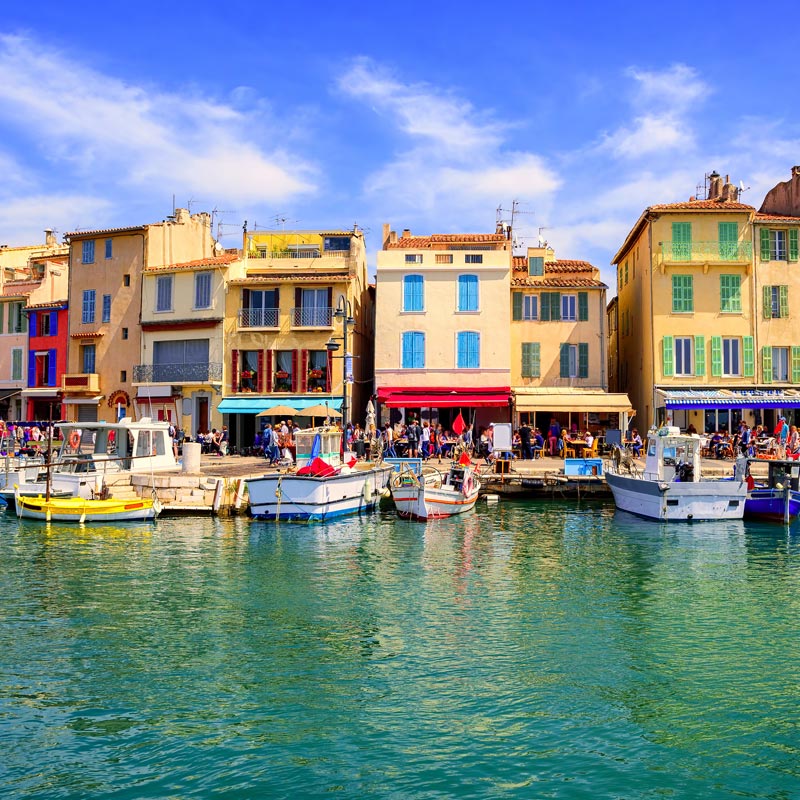 SHABBAT, AUGUST 8, MARSEILLE
Overnight: 5 ★ Hotel Intercontinental, Marseille
Mezonot breakfast before Shachrit followed by Kidush. After our Buffet Shabat lunch we will have time to relax before we take a walking tour of the old town of Marseille. We will visit much of the historic Marseille, including the promenade to enjoy the panoramic views of the coastline of the Mediterranean Sea.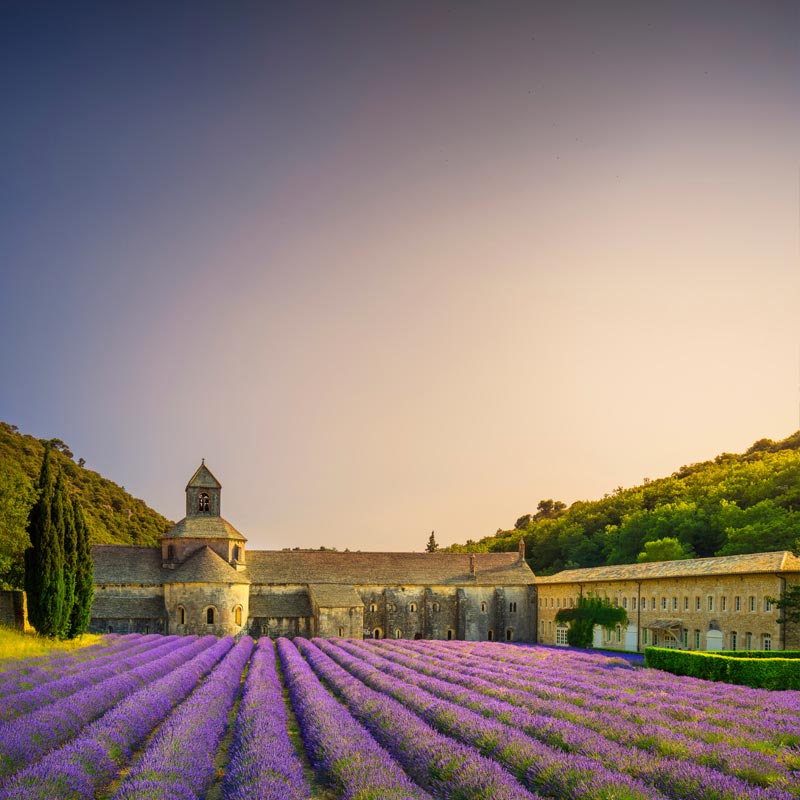 SUNDAY, AUGUST 9, L'ISLE-SUR-LA-SORGUE, FONTAIN-DE VAUCLUSE, GORDES AND ROUSSILLON
Overnight: 5 ★ Hotel Intercontinental, Marseille
Today starts with a trip to L'Isle-sur-la-Sorgue and its amazing Sunday flea market spread across the village famous for its antiques. This region, known as The Luberon, is home to many exceptional mountain villages set amongst rolling fields of lavender famous for its therapeutic virtues. We then visit the romantic village of Fontaine-de-Vaucluse named after its gigantic spring water falls from which 630 million cubic meters of water flow every year. We will also visit Roussillon that holds one of the world's biggest ochre deposits, finally thevillage of Gordes which has a worldwide reputation due to Peter Mayle's book: "A Year in Provence".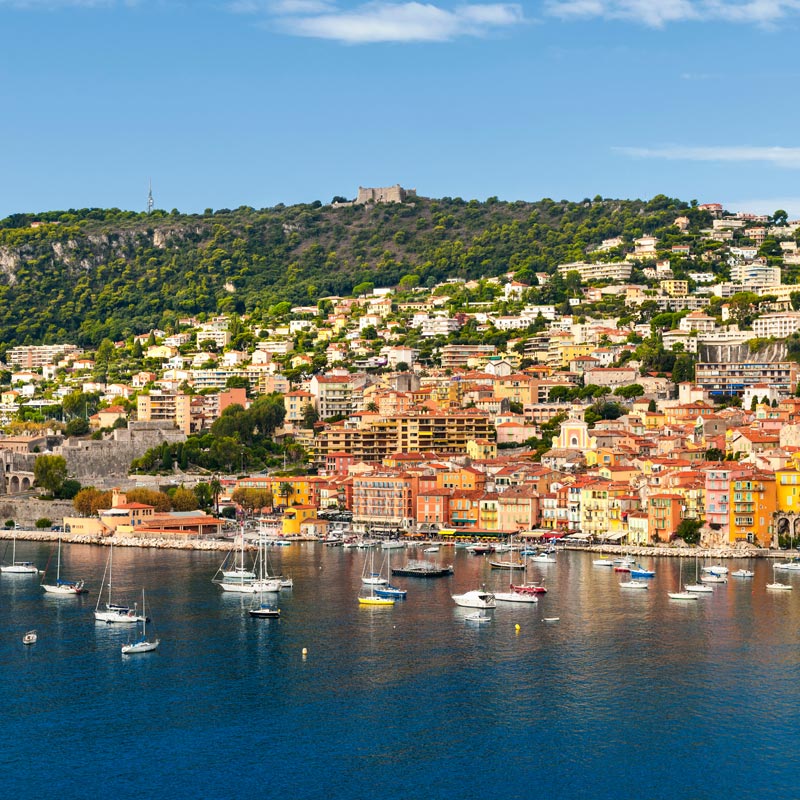 MONDAY, AUGUST 10, CANNES AND NICE
Overnight: 5 ★ Boscolo Nice
Time to say goodbye to Provence and commence our visit in the French Riviera. Our visit will begin with a walking tour of Cannes and enjoy the town of the rich and famous. We will walk along the Boulevard de la Croisette, with its lined sandy beaches. Visit the main Plazas and beautiful the City center.
Nice will be our next destination. The capital of the French Riviera. Climb up to the Castle Hill, where we will have amazing panoramic view of the bay and the old town, then a visit to the Old Jewish Cemetery and walk down to the old city. Visit the Synagogue and visit the Matisse Museum. Check-in to our lavish central Hotel, freshen up before dinner in one of the Kosher Restaurant of the City.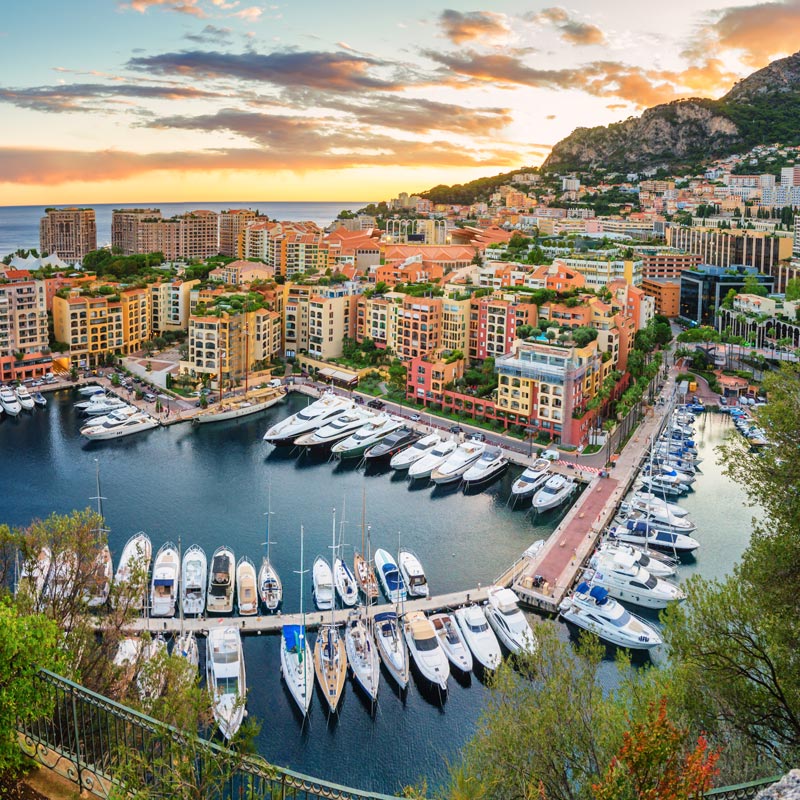 TUESDAY, AUGUST 11, MONACO
Overnight: 5 ★ Boscolo Nice
After a great French breakfast, we will depart to Monaco.  The second-smallest independent state in the world. It is a playground for tourists and a haven for the wealthy, the former drawn by its climate and the beauty of its setting and the latter by its advantageous tax regime. Here, we will visit the palace and explore the old town, tour the famous Casino Square, the Grand Casino, Luxury Boutiques and have a coffee in the famous Cafe de Paris. After lunch, we will depart back to Nice for a luxurious and tasty French Cuisine Gala Dinner.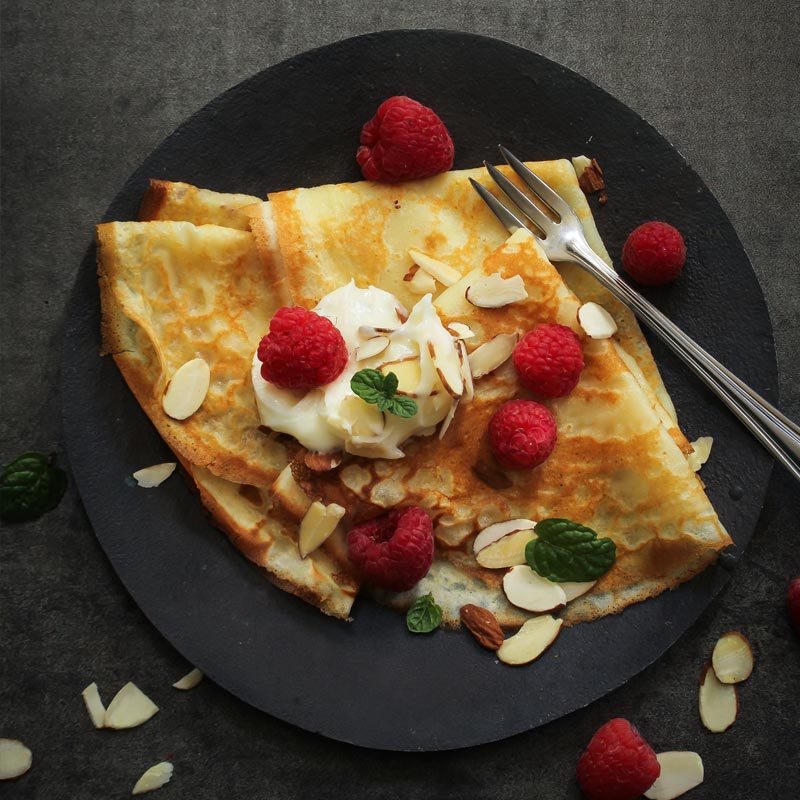 WEDNESDAY, AUGUST 12,  SAYING OUR GOODBYES 
After a French Breakfast we will be transferred to the airport to get our flights.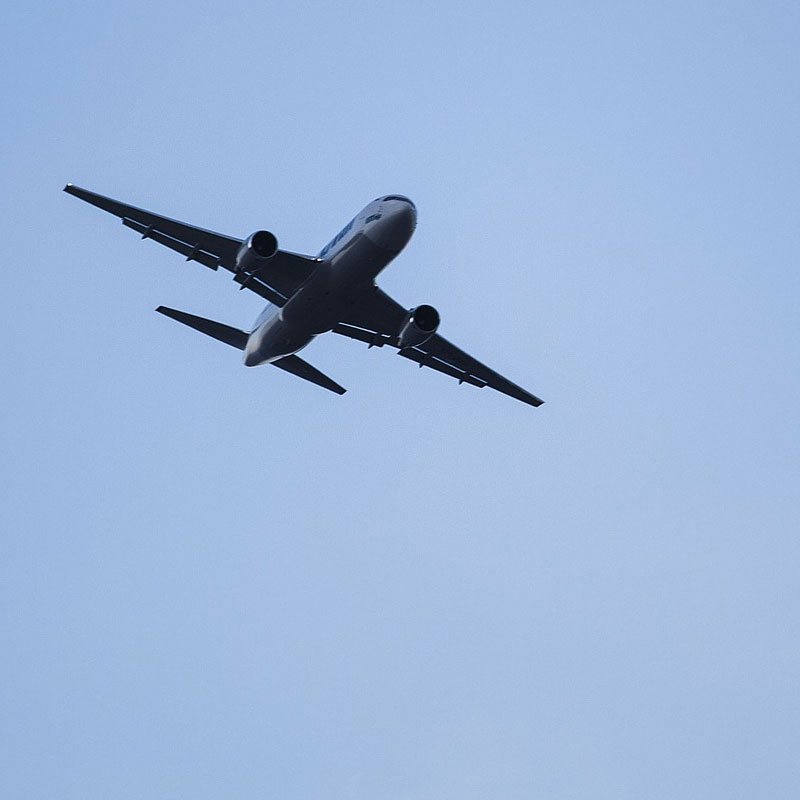 SUGGESTED FLIGHT
OUTBOUND
KLM Airlines, flight KL9179
Depart JFK (New York) on August 2nd at 19:00pm
Arrive MRS (Marseille) August 3rd at 11:10pm
INBOUND
KLM Airlines, flight KL413
Depart NCE (Nice) on August 12th at 12:00pm
Arrive JFK (New York) on August 12th at 15:23
Pricing
PRICE: $6100 per person based on a couple sharing a room.
Single Supplement $1800
Room upgrade is optional.
USEFUL INFORMATION
This tour offers you the perfect opportunity to visit Paris or Barcelona either before or after the Tour. We can help you to arrange this. Excellent flight routes are available from JFK, Air France and Iberia offer perfect flights.
THE PRICE INCLUDES:
All accommodation costs 5* Luxury hotels
Glatt, Chalak Beit Yosef Meats under Parise Beit Din
SHOMER on board
Breakfasts, light lunches and full evening dinners with wines
All land transport costs.
Entrance fee to the monuments specified in the itinerary and all activities
Group and airport Transfers
Local English-speaking guides
Aya Massias as tour Leader
COSTS NOT INCLUDED:
International Flights
Travel & Health Insurance
Personal expenses
Tips for local service providers. $220 will be collected at the beginning of the trip
Deposit, Cancellation Fees & Policy:
A $500 USD Deposit per person must be received at the time of booking in order to confirm your reservation. Payment in full is due 60 days before departure. A minimum number of participants are required to operate tour dates. If a minimum number has not been reached prior to tour departure and the tour is cancelled you will receive a FULL refund.
• 60 working days before departure bookings are refundable less a $100 administration fee
• 30-59 working days prior to departure 25% of total per passenger
• 15-29 days prior to departure: 50% of total per passenger
• Less than 30 working days prior to departure: 100% of total – no refund
We strongly recommend purchasing Travel Insurance.
Travel Insurance:
Travel insurance encompassing both cancellation and medical insurance is very important and we can not stress that enough. We strongly recommend that our clients are adequately insured when travelling. It is crucial to purchase the travel insurance within 14 days from the 1st payment that you make for this trip (flights/cruise/tour etc). Your payment is made directly to the insurance company.
We highly recommend the 'cancel for any reason' upgrade option.
Our preferred policies are Travel Safe (USA & Canadian residents), Travel Select (USA residents) and Global Trip Protection Elite (All other Nationalities).
For an obligation free quote and further details email Yonah insurance@eddiestravel.com