Touring Date
Not Available
General
This wonderful 12-day guided journey takes us through the most classical and iconic highlights that Southern Africa has to offer. From Cape Town, Table Mountain and the Cape of Good Hope to Blyde River Canyon and Kruger National Park, and an optional 2-day extension to Victoria Falls. This is not a mass tourism tour, sharing with guests in a large impersonal bus, but it's rather a personalized tour for guests wanting smaller vehicles, a sense of attention to detail and using hotels, safari lodges and tour guides with a reputation for great hospitality. The Silver, Gold, & Platinum packages are the same itinerary but differ in the standard of accommodation and Kosher catering standard . Choose the package that suits your spend budget
For a detailed and comprehensive digital itinerary of this tour click on this link http://wetu.com/Itinerary/Overview/03566e53-8c16-4798-b7bb-63fae888f804
Days 1-5
Resting at the confluence of the Indian and Atlantic Ocean, sandwiched between the slopes of the iconic Table Mountain and the glistening sapphire waters of Table Bay, the exceptionally scenic city of Cape Town is in a class of its own. Some cities boast rich culture, vibrant nightlife, a cosmopolitan atmosphere and extraordinary architecture, while others boast breathtaking landscapes and extraordinary natural wonders. Cape Town is lucky enough to be blessed with all of these attractions and so much more. With its bustling harbour, world-class beaches, top-notch vineyards, and its mountainous surroundings brimming with diverse flora and fauna, Cape Town consistently captivates the hearts of all who visit.
Highlights of a trip down to Cape Point include; one of the world's most spectacular drives, Hout Bay, Chapman's Peak, Noordhoek Beach, the Cape Point Nature Reserve, two lighthouses on the tip of Africa, Boulders Penguin Colony, Simonstown, Kalk Bay and the Kirstenbosch Botanical Gardens.
On a clear day from the summit of Table Mountain you get spectacular views of the City, its Waterfront, Camps Bay, the majestic Hottentots Holland Mountains to the East and the mountains of the Cape Peninsula all the way down to Cape Point to the south.
The Table Mountain cableway, a must for all visitors to the Cape, boasts revolving floors, giving passengers a 360 degree view. After descending the mountain, you will depart on a tour of the "Mother City" taking in Signal Hill – where the Noon Day Gun is fired at midday, every day except Sunday – through the colorful Bo-Kaap or Cape Malay Quarter, past the Grand Parade, City Hall and the Castle of Good Hope and South African Cultural History Museum.
Without a doubt it is Table Mountain that makes Cape Town the unique city it is. Rising up over 1000m above sea level, it is the icon that makes Cape Town instantly recognizable. It is a symbol, a playground, a spiritual retreat and a big draw card for tourists. So intertwined with the identity of Cape Town is Table Mountain that a visit to the city isn't complete without having walked or taken the cable car to the top.
Days 5-8
Resting at the foot of the Klein Drakensberg, in the beautiful Limpopo Province, the town of Hoedspruit is surrounded by the largest privately owned conservation area in the world. It is sandwiched between the world famous Kruger National Park and the breathtaking Blyde River Canyon. Hoedspruit serves as a great base from which to explore the surrounding game reserves and natural attractions. This spectacular landscape features towering cliffs shadowing over enormous stretches of bushveld that give way to marula, acacia and mopane woodlands. Within this wilderness paradise, some of Africa's most captivating wildlife can be spotted. Visitors can enjoy a number of activities including: Big 5 game drives, whitewater rafting, horse riding safaris, visiting the Khamai Reptile Park as well as the Daktari Wildlife Orphanage.
Stretching over more than two million hectares, the Kruger National Park is one of the world's largest game reserves and a truly remarkable destination. Owing to its exceptional size, visitors are able to experience fantastic diversity – from changing scenery and ecosystems to an impressive array of animals, plant life and birdlife. The park is home to over 130 mammals and over 500 bird species. Visitors can look forward to learning about the area's prehistoric past, enjoying a host of accommodation options, and viewing abundant wildlife including the famed Big Five. The diversity sheer density of wildlife makes Kruger National Park an unforgettable and potentially life-changing experience.
Days 8-10
Johannesburg is one of Africa's biggest and most vibrant cities. It is the economic capital of Africa and the gateway to Southern Africa. Although not as famous as other South African destinations, there is plenty to do in Johannesburg and nearby Pretoria. The old city is a multi-cultural mixture of traditional medicine shops, Chinese restaurants, taxi ranks and ultra modern skyscrapers. There are excellent museums, art galleries and organised tours of historical and political interest. The shopping is Southern Africa's best and the many restaurants cater for all tastes. The nearby township of Soweto is Johannesburg's most popular tourist attraction.
Days 10-12 OPTIONAL EXTENSION
Resting on the southern banks of the Zambezi River at the western end of the eponymous falls, this popular tourist town is compact enough to walk around and makes an ideal base for travellers exploring the seventh wonder of the world, the unfathomably vast Victoria Falls. About two thirds of the falls can be viewed from the Zimbabwean side and, while the falls are undoubtedly the star attraction, the area provides both adventure seekers and sightseers with plenty of opportunities to warrant a longer stay. Popular activities include scenic flights over the falls in helicopters or micro lights, bungee jumping off the Victoria Falls Bridge, white-water rafting (seasonal), and day trips to Chobe National Park. The town itself offers some excellent accommodation and restaurant options as well as an eclectic variety of African curios and authentic art sold by friendly Zimbabwean locals who are wonderfully welcoming and eager to help you enjoy your stay.
SUMMARY:
Length: 09 Nights/ 10 days in 2 iconic areas, Cape Town and Kruger National Park or with Added Extension 11 Nights/ 12 Days in 3 iconic areas, Cape Town & Kruger National Park & Victoria Falls.
Extension: 02 Nights/ 03 days in Victoria Falls
Starts: Every Friday in Cape Town
Ends: Every Sunday in Johannesburg( main tour) or Every Tuesday in Johannesburg when doing the Victoria Falls extension
Minimum numbers: 2 Guests to guarantee a departure
Activities
What are the 3 main differences between Silver, Gold and Platinum packages ?
1. Accommodation Level
Silver / Gold 
Cape town: The President Hotel in sea-facing rooms
Kruger National Park: Kusudalweni Safari Lodge and Spa, private suite with plunge pool
Johannesburg: Genesis All-Suite Hotel, 1 bed room suite
Victoria Falls: Batonka Guest Lodge
Platinum  
Cape Town: Belmond Mount Nelson Hotel, deluxe rooms
Big 5 Welgevonden Game Reserve : Camp Ndlovu, private suite with plunge pool and lounge
Johannesburg: The Residence Boutique Hotel, luxury suite
Vic falls: Ilala Lodge
2. The Safari Experience
Silver / Gold:  The safari lodge is  in an area bordering Central Kruger National Park, and is a 1 hour flight from Johannesburg, plus a 45 minute road transfer into the safari lodge. Good Big 5 game viewing. You are required to take malaria medication for this section.
Platinum: The safari lodge is located 2 hours 30 minutes drive north of Johannesburg, in the Welgevonden Game Reserve. Offers excellent Big 5 safari viewing, the lodge has 5 top class suites, and a higher staff to customer ratio of 1 staff member per guest. You don't have to take malaria medication in the Platinum package.
3. Extensions to Vic Falls
Silver and Gold packages:  Lodges are on the Zimbabwean side of the Victoria Falls.
Platinum package: Lodge is located on the Zambian side of the Victoria Falls, with private boat transfers and again a higher staff to customer ratio, for personalised service.
Glatt Kosher standards are maintained throughout all 3 levels, either freshly made on site, or pre-made by an accredited Beth Din Kosher caterer and delivered to the accommodations
Full Itinerary
DAY 1: CAPE TOWN
Arrive in Cape Town. Road transfer to hotel in Cape Town. Walk to the Local Shul. Thereafter enjoy Sabbath meal at the Hotel.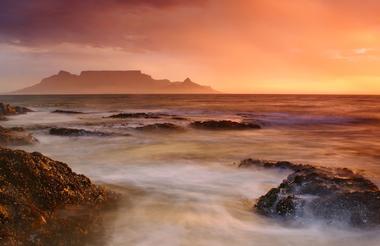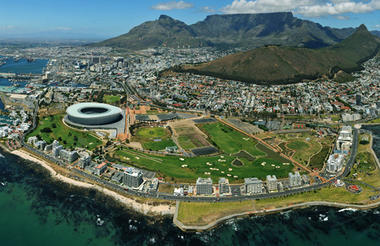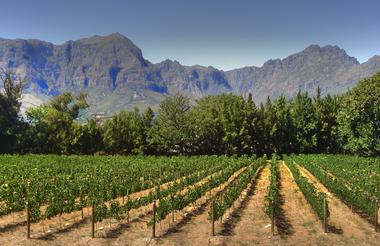 DAY 2: CAPE TOWN
Walk to the Shul for morning services. Afternoon at leisure with Sabbath meals included.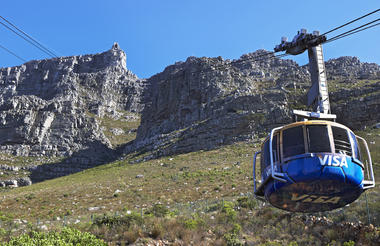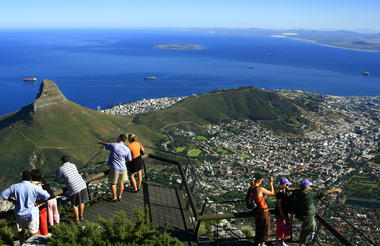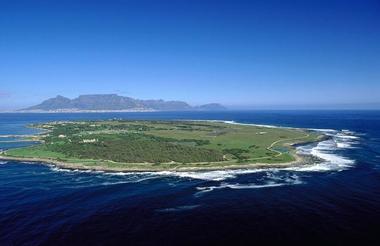 DAY 3: CAPE TOWN
Full day private Cape Point tour. Includes: vehicle, guide, Champans Peak Drive, visit to Cape Point & funicular, visit the Penguin Colony at Boulders beach. Excludes: lunch, all extras.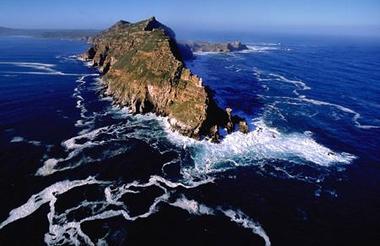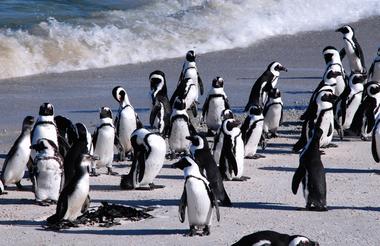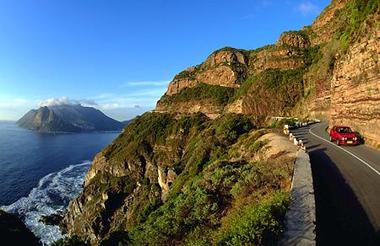 DAY 4: CAPE TOWN
Full day private Cape Town City & Table Mountain tour. Includes: vehicle, guide, Table Mountain tickets, visit to two museums, Castle of Good Hope.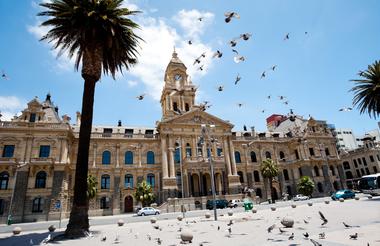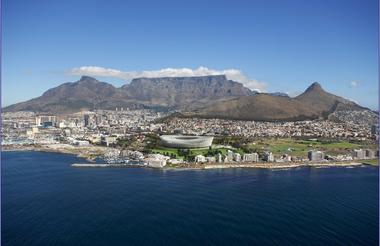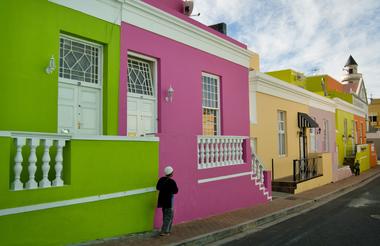 DAY 5: HOEDSPRUIT
Early morning road transfer to Cape Town Internationl Airport. Fly from Cape Town to Hoedspruit. Road transfer to our private bush lodge in central Kruger National Park. Enjoy an afternoon game drive into the Manyeleti Private Game Reserve.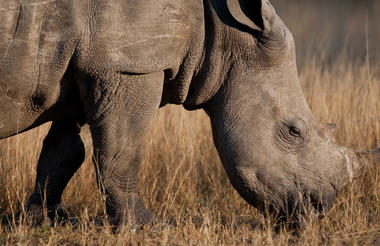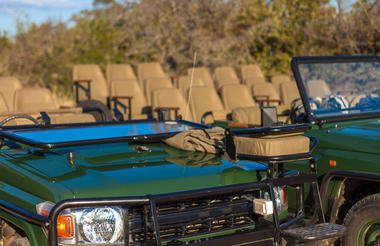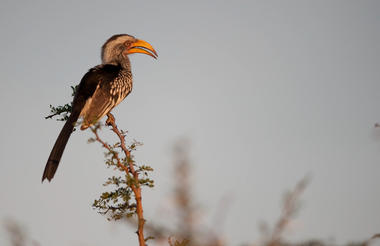 DAY 6: HOEDSPRUIT
Full day safari into Kruger National Park by experienced guides and trackers or x2 game drives (morning and afternoon), depending on where the most wildlife is seen. Three Kosher meals included.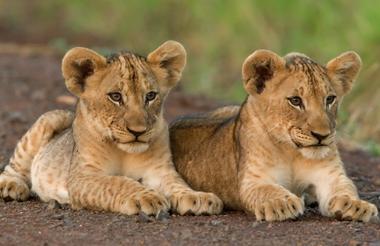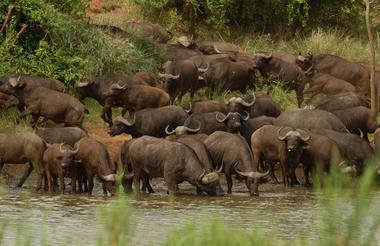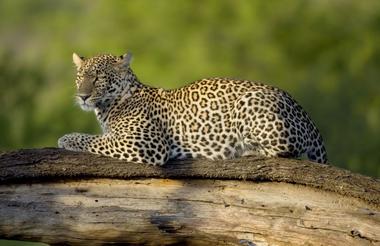 Full day Panorama tour of Blyde River Canyon, Miracle Viewpoint, G-d's window and The Pinnacle rock. Three Kosher meals included.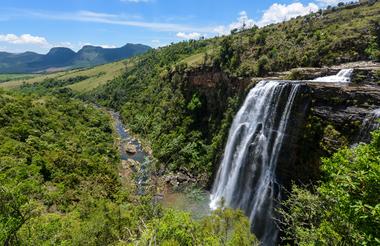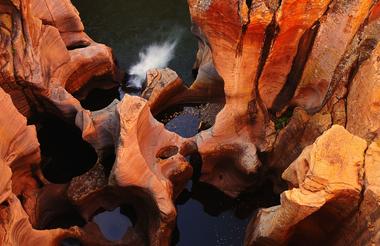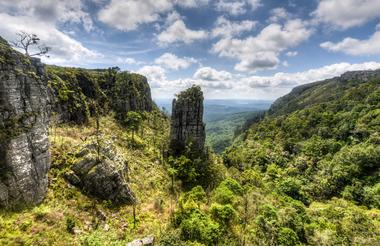 DAY 8: JOHANNESBURG
Road transfer to Eastgate Airport. Fly from Hoedspruit to Johannesburg. Road transfer to hotel, freshen up, and walk to local Shul. Sabbath meal back at the hotel.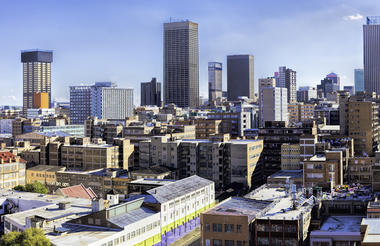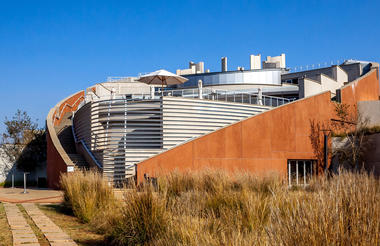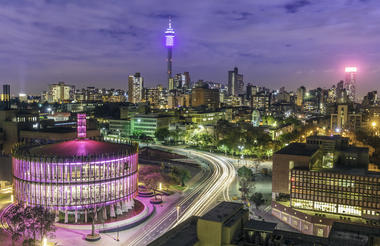 DAY 9: JOHANNESBURG
Walk to the Shul for morning services. Afternoon at leisure with Sabbath meals.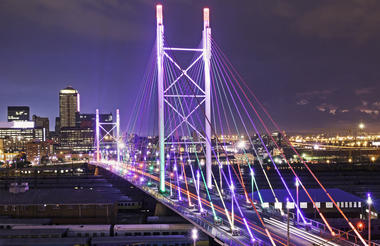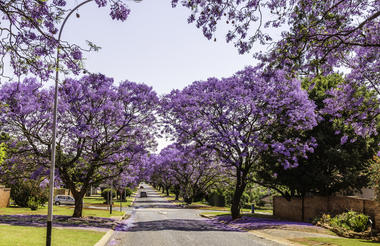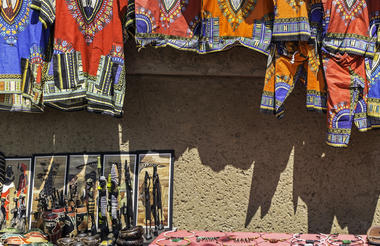 2 DAY OPTIONAL EXTENSION
DAY 10: VICTORIA FALLS, ZIMBABWE
Road transfer to OR Tambo International Airport. Fly from Johannesburg to Victoria Falls in Zimbabwe. That afternoon enjoy a sunset boat cruise on mighty Zambezi river.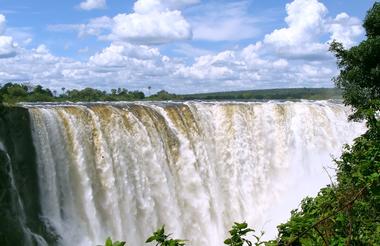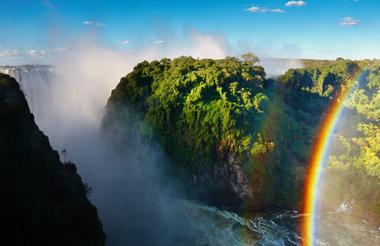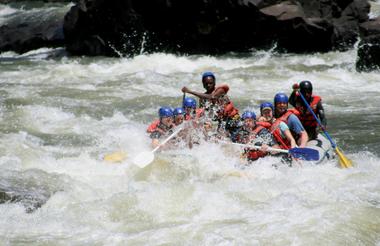 DAY 11: VICTORIA FALLS, ZIMBABWE
Morning tour of the Falls on the Zimbabwe side. Optional activities: 12 minute scenic flight over Victoria Falls, or Elephant encounter, or Bungee jumping, or Flying fox, or visit to Livingstone Island (seasonal), or visit to Devils Pool (season) at an additional cost.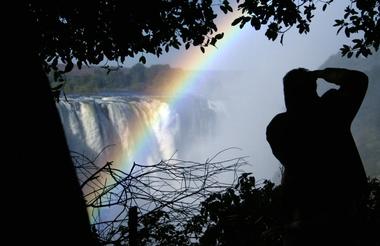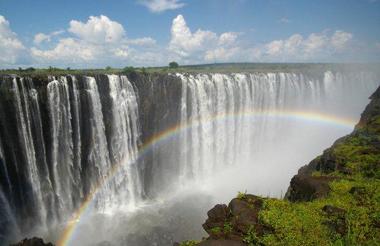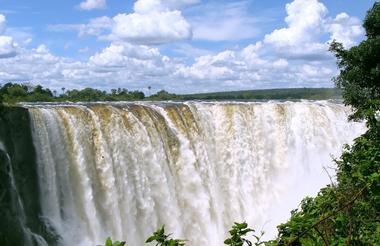 DAY 12: END OF ITINERARY
After breakfast, road transfer to Victoria Falls International Airport. Fly from Victoria Falls to Johannesburg. Check in for your International flight 3-hours before departure. End of our services. 
Pricing
Silver Package Prices
1 May – 30 September 2018
$4455 per person  sharing / Single $5730
2 Day Vic Falls Extension Double $2100 / Single $2505 
1 October – 19 December 2018
$4735 per person sharing  / Single $6290
2 Day Vic Falls Extension Double $2100 / Single $2505 
Gold Package Prices 
1 May – 30 September 2018
$4760 per person  sharing / Single $6515
2 Day Vic Falls Extension Double $2350 / Single $2600 
 1 October – 19 December 2018
$5065 per person sharing  / Single $7085
2 Day Vic Falls Extension Double $2350 / Single $2600 
Platinum Package Prices
1 May – 30 September 2018
$6330 per person  sharing / Single $8945
2 Day Vic Falls Extension Double $2420 / Single $2770 
 1 October – 19 December 2018
$6480 per person sharing  / Single $9230
2 Day Vic Falls Extension Double $2420 / Single $2770 
Discounts available for groups of 8 guests or more and subject to availability