YOUR 5 STAR EXCLUSIVE PESACH PACKAGE INCLUDES:
10 or 12-nights full board accommodation
A wonderful Chag atmosphere, hosted by David & Chana Walles
Inspiring Davening & Learning Programs for all Ages
Intriguing Shiurim by World Renowned Scholars in Residence & Guest Lecturers
Sephardic Minyan & Heritage Enrichment Program
Private, Semi Private, Family and Communal Seder options
Supervised Kids Club and Teen Program
Jewish Worlds' Top line up of Entertainment for all Ages
Self guided Day trip options & many attractions on Chol Hamoed
Lagoon Pool & Spa heated pool. Separate Swimming
Lobby bar with tea, coffee & refreshments, open midday to midnight
Boutique Hotel & Program [only 200 Rooms]
Hotel Transfers from Rhodes international airport, only 15kms from hotel
THE PERFECT SETTING FOR YOUR AMAZING PESACH VACATION!!
SCHOLAR IN RESIDENCE, GUEST SPEAKERS & ENTERTAINERS: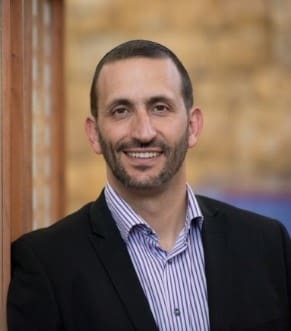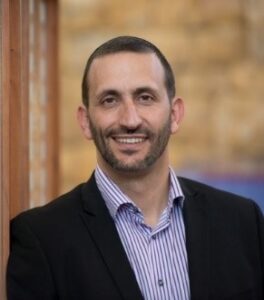 RAV DORON PEREZ studied for 10 years in some of Israel's leading Yeshivot culminating in receiving Rabbinic ordination. He served in the I.D.F as part of the Hesder Program and has a BA in Jewish Education and an MA in Jewish History. He served the South African Jewish community for 15 years (2000-2014) in multiple leadership roles; as a community leader, Rabbi and educator.  He served as the Rabbi of the Mizrachi Movement of South Africa during these years, the Senior Rabbi of the vibrant Mizrachi shul in Johannesburg, and the Head of School of the Yeshiva College schools, the first and largest Torah school in Southern Africa.  Rav Perez returned to Israel with his family in 2014 to assume his new position as Chief Executive at the Mizrachi World Movement. He is the driving force behind the re-invigoration of the Mizrachi Movement worldwide. Over the last four years since assuming his position, Rav Perez has focused on organizational transformation and innovative programming.  New branches around the world have been initiated and others have been reenergized with the collective goal of making Religious Zionism a relevant and transformative force in communities throughout the Diaspora.Rav Perez is a renowned orator and is a sought-after speakers and scholar in residence in communities around the world.  He is also the author of the book "Leading the Way", which is a collection of writings on some of Jewish life's most important matters – Israel, Leadership, Education, Virtues and Vices, the Days of Awe, and Life and Death.  He is married to Shelley who is an accomplished physical therapist and they live in Yad Binyamin together with their four children.
RABBI DANIEL HADAR 
is the Head Rabbi of the Historic Sephardic Kehilla - Temple Moses. The Kehilla serves as a center for Ladino speaking Jews from Turkey, Greece and the Balkans. His family is originally from Izmir, Turkey and his extended family is from Salonika and Rhodes, Greece. He has lectured extensively on Sephardic history, life and Torah and has written the commentary on the recently published Sephardic Mahzor series. He founded the 'Next Sephardic Generation', a grassroots organization aimed at revitalizing and rebuilding the Ladino-Sephardic community worldwide. He is currently editing and writing the commentary for the new Sephardic outreach siddur being published later this year. In addition to his communal work, he is also a practicing Intellectual property attorney.  He has a BA in History from UM, a Masters in Talmudic Law from Ner Israel Rabbinical College and graduated with honors from University of Michigan Law School.
RABBI DR. LAIBL WOLF LL.B M.Ed Psych
is an unusual exponent of ancient wisdoms and cutting-edge psychology. A child of holocaust survivors, he has set his life mission to integrate Jewish spiritual teachings with a fast changing, technologically accelerating, and complex world. He is invited to lecture annually in over 60 cities of the world on all continents. He is internationally renowned as a superb lecturer and is the celebrated author of the best-selling 'Practical Kabbala'. At home in Law and Psychology, he is a Lubavitcher Chossid, with a repertoire of training materials on mindfulness, meditation and relaxation-response techniques. His works have been highly acclaimed by diverse world leaders such as Rabbi Lord Jonathan Sacks, the Dalai Lama, and the late Rishon LeTzion – Rabbi Mordechai Eliyahu z'l, from whom he also received Semicha. He and his son Rabbi Menachem Wolf have created a highly innovative and trail-blazing personal growth center, Spiritgrow, that is leading the Jewish world in fusing Jewish wisdom teachings with wellness training, management theory, relationship enrichment and spirituality. He resides with his wife Leah, a talented cuisine and wellness consultant, in Melbourne Australia. They have seven children and many grandchildren, several whom are reserve officers in the IDF.
YOSSI FACHLER is a UK born natural people's man who runs all enrichment programs and heads the informal ed dept at Hasmonean High
School for Boys. He graduated from College in Jerusalem and has been living in London since 1991 with his wife Sarah, and two children where he became youth Minister in two central London Synagogues. Since then, Yossi's services are used on a bi-monthly basis by the United Synagogue Community Division and the Office Of The Chief Rabbi to take the Shabbat Services around the UK communities, giving the sermons, blending in his famous sense of humor, and topped off with his beautiful davening voice. Since then, he has subsequently presided over the high holidays all over the world, including three years at the Saatchi Synagogue, St John's Wood, and is currently High Holiday resident in the 1200 strong community of Radlett, North of London, where he takes the services in davening and sermons. In 2005, and again in 2015, Yossi successfully promoted the '60 days for 60 years' and '70 days for 70 years' projects to over 250,000 members of the Jewish community around the world. In his spare time, Yossi gives evening lectures around the UK, to business people, lay people and high school students alike. his is Yossi's 12th Pesach Program having previously worked with Kosher Travelers in Tiberias, Israel, and Courmayeur, in the stunning Italian Alps
OHAD SIMPLY THE BEST!
Ohad began his career singing back-up vocals for Orthodox Jewish stars such as Mordechai Ben David and Dedi Graucher. His first American performance took place in 2003 at Yossi Green's Jewish hospice benefit concert at Lincoln Center. Green was so impressed with the audience's reaction to Ohad's singing that he offered to produce Ohad's first album. Ohad's debut album catapulted him to fame. He was named Singer of the Year at the Hasidic Music "People of the Year" ceremony in Israel in 2004. He was a featured singer at the HASC 18, 20, 21, 24,, 25 & 27  where he performed as one of the "Four Tenors" alongside Avraham Fried, Cantor Yitzchak Meir Helfgot, and Dudu Fisher and Hasidic singer Yehuda Green. Ohad also performs at concerts benefiting Ohel and other Jewish charity organizations. In 2008 Ohad performed a new Yossi Green song dedicated to Chabad shluchim around the world in the wake of the November 2008 attacks in Mumbai. Ohad sings at Jewish weddings and Chol HaMoed events with choirs such as the Gershon Freishtat Orchestra, the Yedidim Choir, the KMR Boys Choir, and the Miami Boys Choir. His 2009 hit, Bo'i Kala, set to the words of the traditional song accompanying the bride to the chuppah, is a remake of Leonard Cohen's "Hallelujah".
THE SOLOMON BROTHERS: With music running in the family and passing from father to son, the Solomon brothers have been making and playing music since their childhood. The brothers who have individually made a name in the Jewish world with bands like "Moshav Band", "Soul Farm", and "Hamakor", now come together and have been making a mark in the Jewish music scene with tours to the USA, UK and recently South Africa's International Shabbat Project.
PERSONALLY HOSTED BY DAVID & CHANA WALLES
With over 60 years combined commercial experience across numerous industries, David & Chana Walles, fulfilled their dream of Aliyah in 2008 and bought out the established and reputable Eddie's Kosher Travel. Hailing from Melbourne Australia, David and Chana each have degrees in Bachelor of Business with a major in Marketing and Economics and both completed Certificates in Events Management. This tourism power-couple believes that traveling and keeping kosher should be fun and exciting, and that Jewish travelers need not compromise on the quality of their vacation or their Jewish lifestyle. David & Chana recognize that how you spend your leisure time is an especially important decision, and that is why they work tirelessly to ensure that every detail of every tourism project is nothing less than perfect.